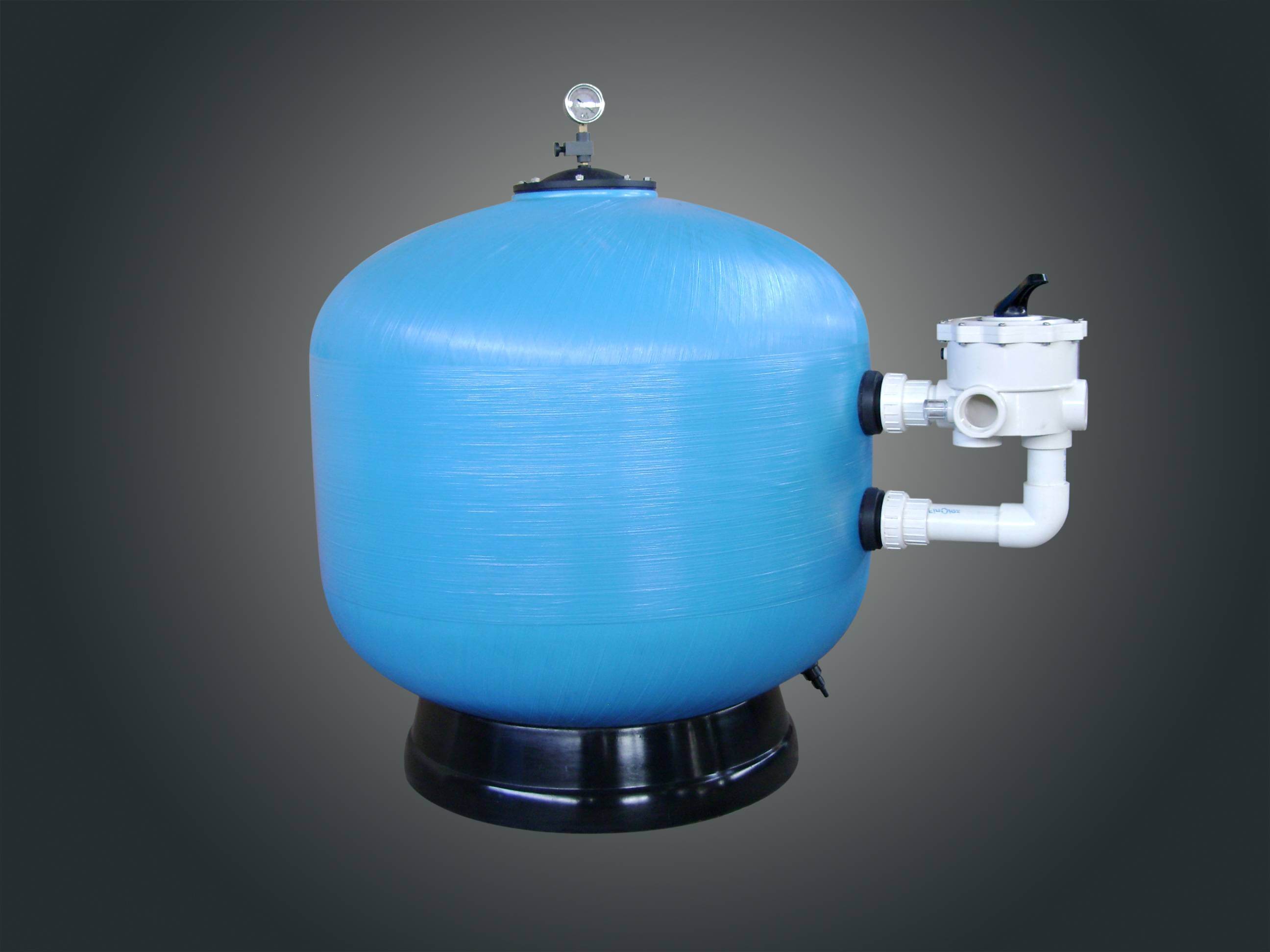 A number of vertical filters have been developed with stronger, longer-lived and greater performance compared with any other competitive industrial high-speed sand filter by Superior Technology and a worldwide commitment to customer satisfaction. Both internal components and connectors are injection-molded PVC made out of polyester resin and non-corrosive fiberglass filament winding. Surface with UV resistance permits sunshine work.
For more than five years SIC GOA Bobbin Wound Pool Filter Manufacturer in India, are developed and their power and durability are well known. We have specially developed pool filters with the wound of a bobbin and an external fiberglass coat. Our filters are extremely durable and give your swimming pools extra clear water. There are collector arms and a 1 m filter media in the system for filtration. The commercial bobbin-wound filter is constructed from polyester and bobbin-wound glass fibre.
The filter tank is made of an internal fiberglass bladder for implosion resistance and high pressure capability with a gel coat layer to prevent capillarity which is then continuously woven with fiberglass strands to create a high strength vessel. This cycle is one of the most powerful methods of producing a high strength non-corrosive filter tank. All components have high strength plastics injection molded. We remain the industry's best Bobbin Wound Pool Filter Manufacturer in India. With UV-resistant surface finish they can run for years of durability under sustained sunlight. The transparent cover is designed to make sand beds easy to inspect.
After all, bobbin-wound reinforced fiberglass tank is still the most common filter in the industry. With UV-resistant surface finish it can work with years of durability under extended hours of sunlight. For a quick inspection of the sand bed the lid is translucent. The filter was designed to match the high-performance pump range of the BX, allowing for higher filtration levels while using less energy.
We are the Bobbin Wound Pool Filter Manufacturer in India using raw material of optimum quality. We produce these goods extremely carefully and with the aid of highly advanced and modern equipment. To satisfy our respected customers ' diverse needs and requirements, we sell these goods in different specifications. In addition, the range of products and services offered are used for decoration purposes in different fields.